This is the second of a three-part series analyzing my entries into the FFPC Never-Too-Early best ball tournament. This time, I drafted out of the 1.05. The NTE just filled, but many of the principles and decisions will remain when the FFPC releases its next tournament, likely shortly after the NFL draft.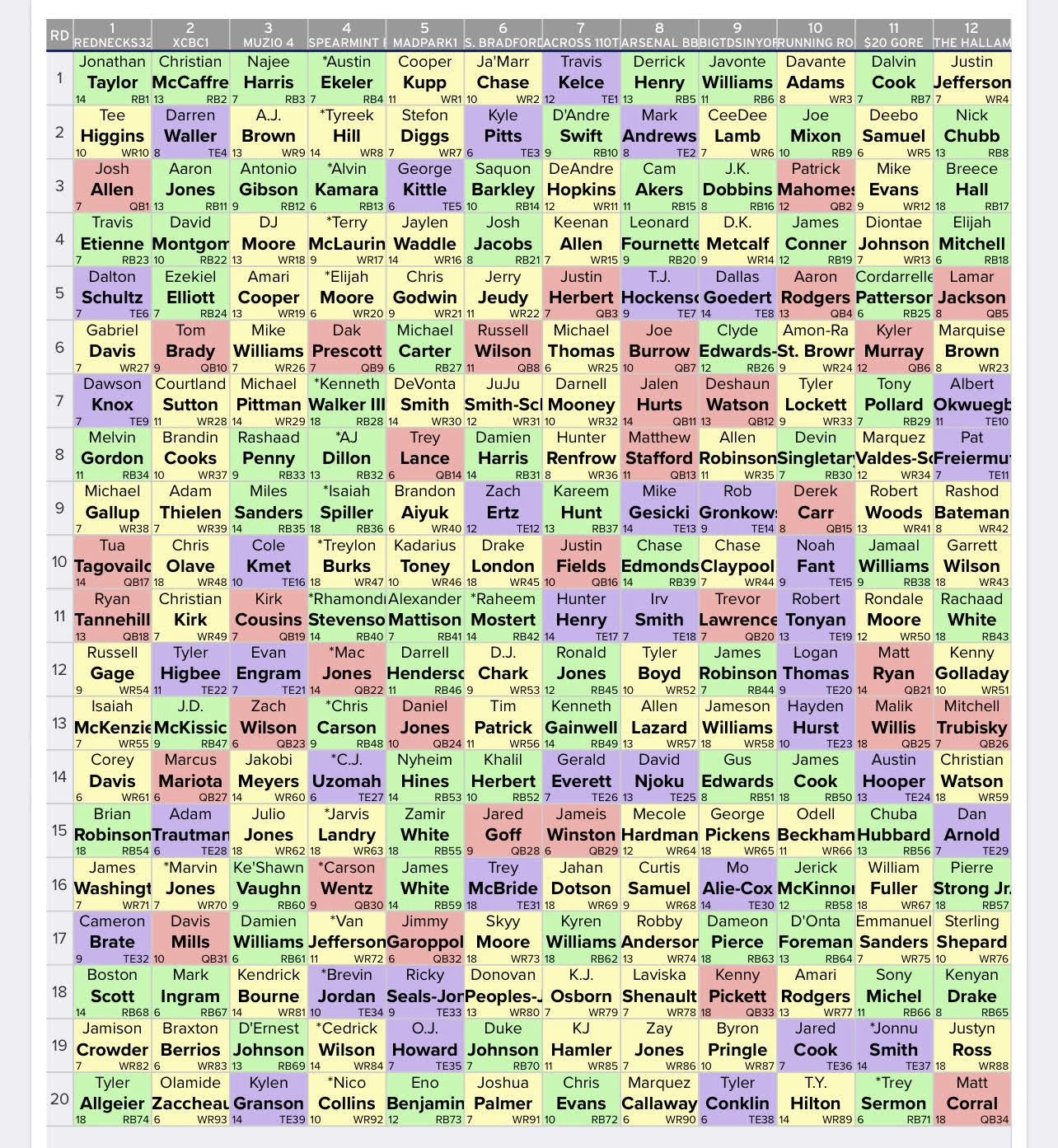 1.05 – The options: Cooper Kupp, Justin Jefferson, or Ja'marr Chase
The debate: I was expecting to take whichever of these receivers was available, as I think there is a clear tier break after the top five spots (these three receivers plus Jonathan Taylor and Christian McCaffrey). I did not expect to have my pick of them. Jefferson is my favorite, as his combination of youth, production, target competition, and quality of the offense is mouth-watering. However, Kupp rarely falls to 1.05, and I don't want to lose exposure to him either.
The pick: Kupp
2.08 – The options: Stefon Diggs, Darren Waller, George Kittle