The Dallas Cowboys traded two late picks to acquire Brandin Cooks from the Houston Texans. This will be Cooks' fifth team as he enters his 10th NFL season. While he gets a quarterback upgrade, he also gets more talented target competition. Can he have a late career revival in Dallas? And is he worth drafting in any event?
Cooks has been an extremely productive player during his time in the NFL. He has cleared 220 PPR points in six of his nine seasons. This has resulted in him being a solid WR2 in fantasy for the majority of his career.
Yet Cooks disappointed in his final season in Houston, and is about to turn 30. He had only his second negative FPOE season of his career, in what looks like a classic age-related decline. But is there perhaps more going on here?
WAS HOUSTON'S OFFENSE TO BLAME FOR COOKS' DISAPPOINTING 2022?
Cooks' first three stops of his career were all polar opposites compared to his last two years in Houston. For a player that has switched teams as much as Cooks has, an argument could be made that he has hit the best possible outcome in terms of quarterback play.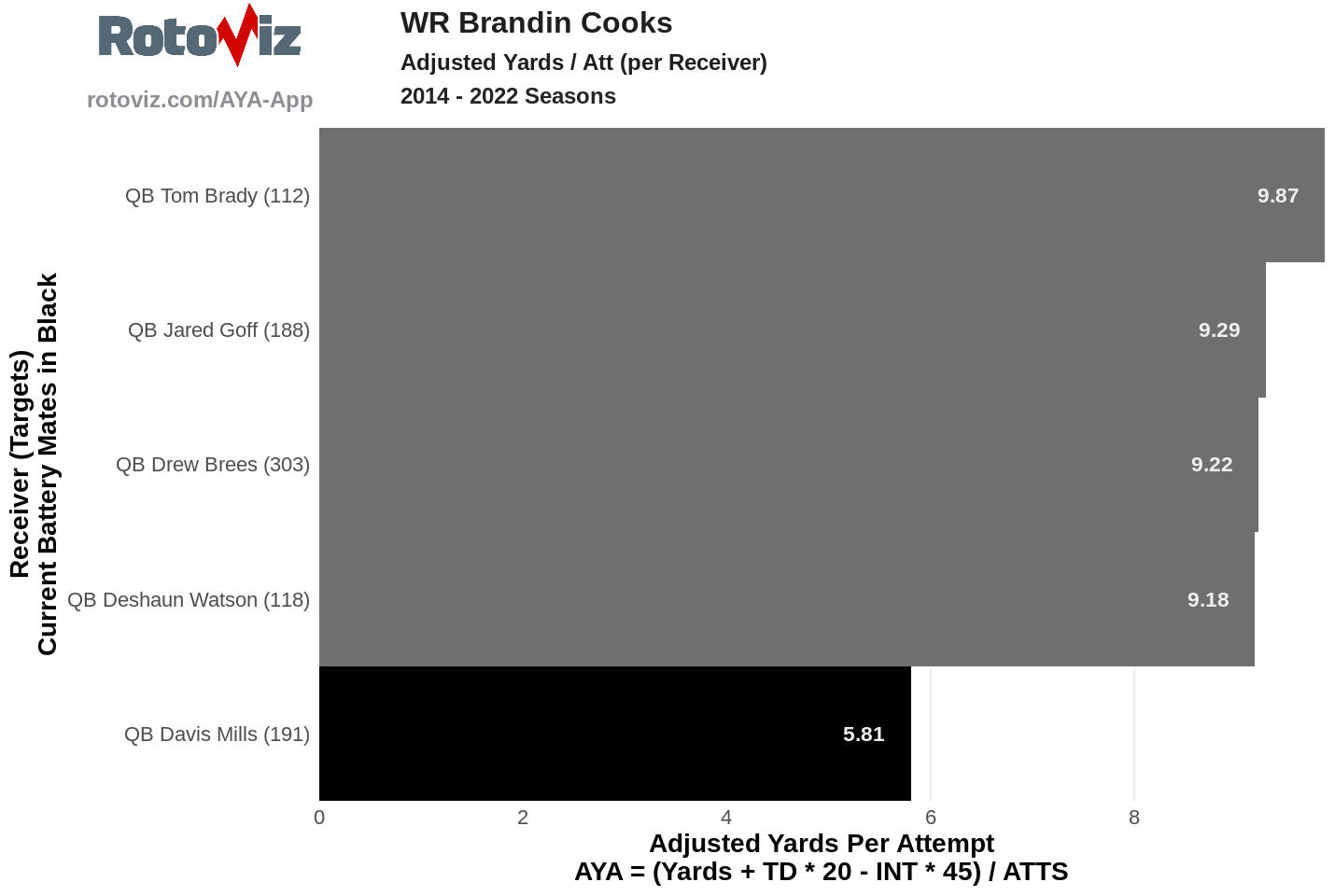 We did not need this screen shot to tell us that Davis Mills is not of the same caliber as a Tom Brady or Drew Brees, but it does help illustrate how bad this offensive environment was the last two seasons. Realistically, Cooks could move to just about any other team in the league and it would be an upgrade.
The Fit in the Cowboys' Offense