The Denver Broncos have reportedly signed Samaje Perine to a two-year, $7.5 million contract. Perine will now become one of the trendiest handcuffs in all of football as the backup for a recovering Javonte Williams.
Few backs were mentioned more frequently than Samaje Perine on Stealing Bananas last year. The Bengals backup also became a weekly mention in the Zero RB Watch List, as Joe Mixon got off to one of the most inefficient starts in fantasy football history. Then Mixon went down with an injury and Perine responded with 23.7 PPG in his three-week stint as the starter.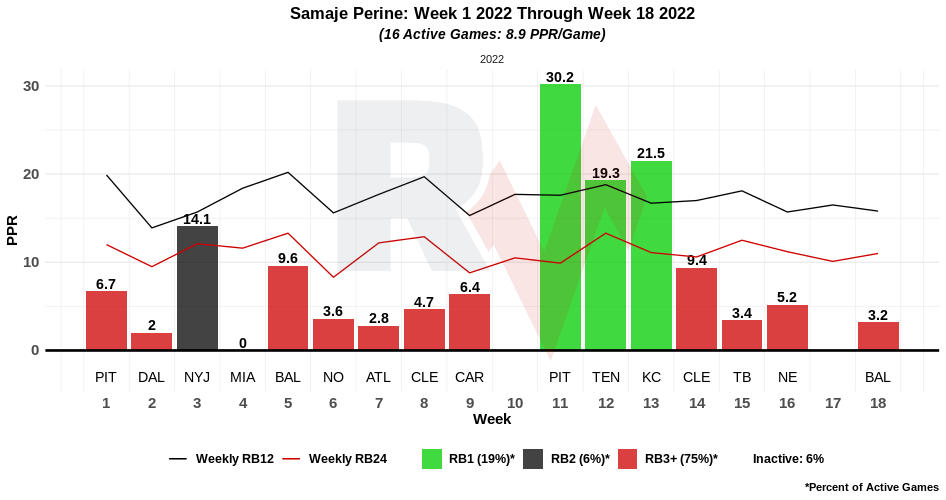 Mixon returned to the starting role but continued to look like a highly paid but merely serviceable starter. Part of our pro-Perine argument was that Mixon's contract was easier to get out of than many realized, and rumors have subsequently emerged that the Bengals could look to move on.
Perine would have been a good fit for one of the league's premier starting jobs even if that really meant leading a committee, but instead he finds perhaps the best handcuff job in all of fantasy.
Is Samaje Perine About to Emerge as a Late-Career Star in Denver?