After an odd year, we're heading into the finale of the regular season. The Tour Championship, as always, is being held at East Lake Golf Club. The course is a long par 70, playing just over 7,300 yards. The field of 30 will be forced to deal with 74 bunkers and a half-dozen water hazards. For those that don't know, this week features a "head start" or bonus based on FedEx Cup standings.
Top of the Board
With the "head start," there's obviously a ton of win equity at the top of the salary scale this week. The issue with that, though, is that you're obviously paying for it. Typically, the most expensive golfer is right around $11,000 – $12,000. This week, Dustin Johnson ($15,200) is a bit more expensive than that. Starting two strokes clear of the rest of the field is apparently worth a few thousand dollars.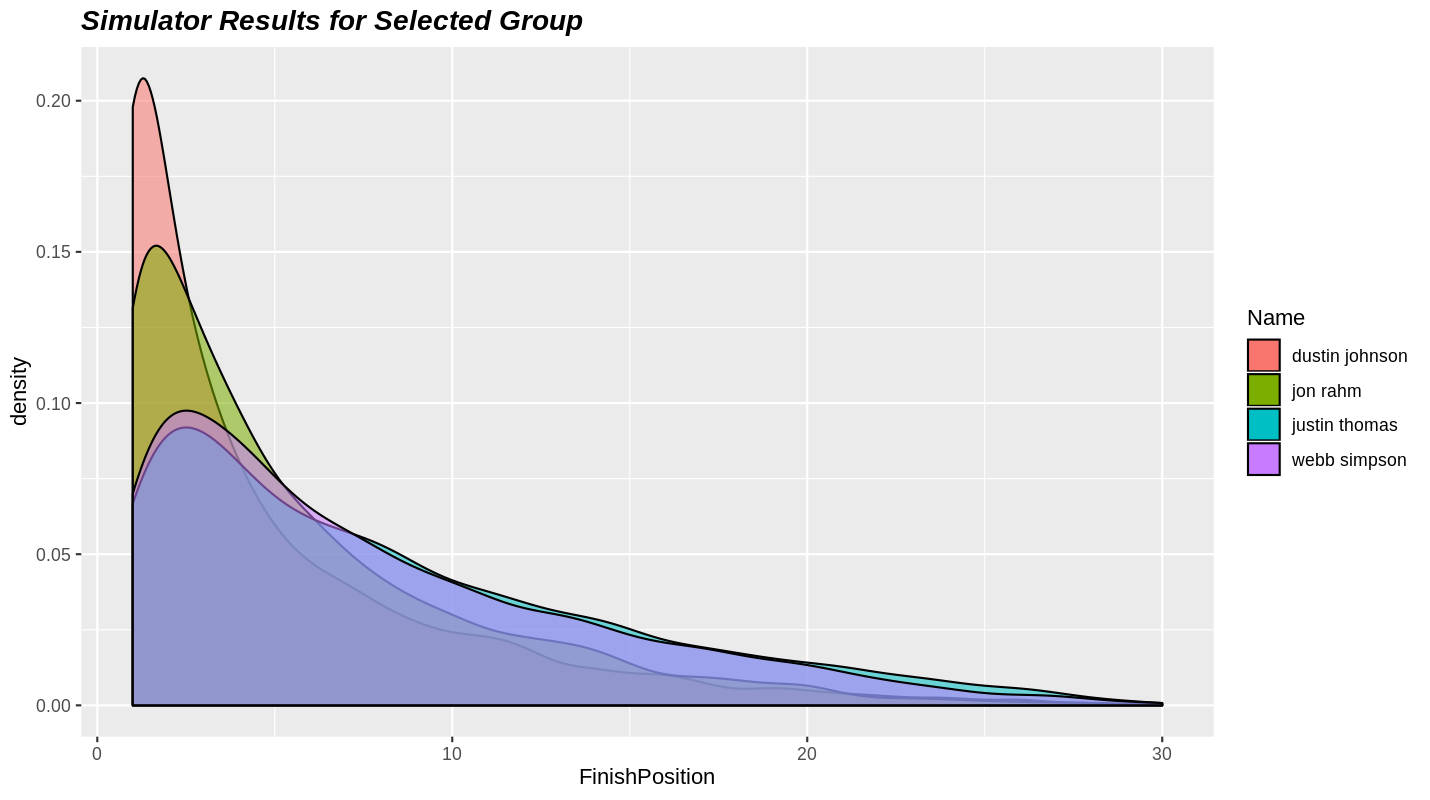 As you can see from the Range of Outcomes output for the golfers at $11,000 and up, those extra strokes lead to a decent chunk of wins for DJ. The win equity following along with the head start that the golfers are receiving should be surprising to exactly nobody, but the surprises do start to come once we turn our attention to the optimizer.