Blair Andrews looks back at the leaders in expected points and fantasy points over expectation after Week 16. A RotoViz favorite becomes (almost) the fantasy playoff MVP, and we look at just how strange a season it's been.
For an explanation of what expected points and fantasy points over expectation are, head to the end of the article.
It's worth putting Stefon Diggs' last three weeks into some context. Diggs scored 96.3 PPR points in the fantasy playoffs in 2020, outplaying his 62.1 total expected points by 34.2. In the last 20 years, only two WRs have been more productive in the fantasy playoffs.

Diggs' final game in the fantasy season was enough to boost two RotoViz teams into the top 30 overall in the FFPC Main Event, as Shawn and I finished at No. 29, and Shawn and Curtis finished at No. 12. Diggs now ranks first among WRs in targets, receptions, and receiving yards, and is the overall WR3 on the season.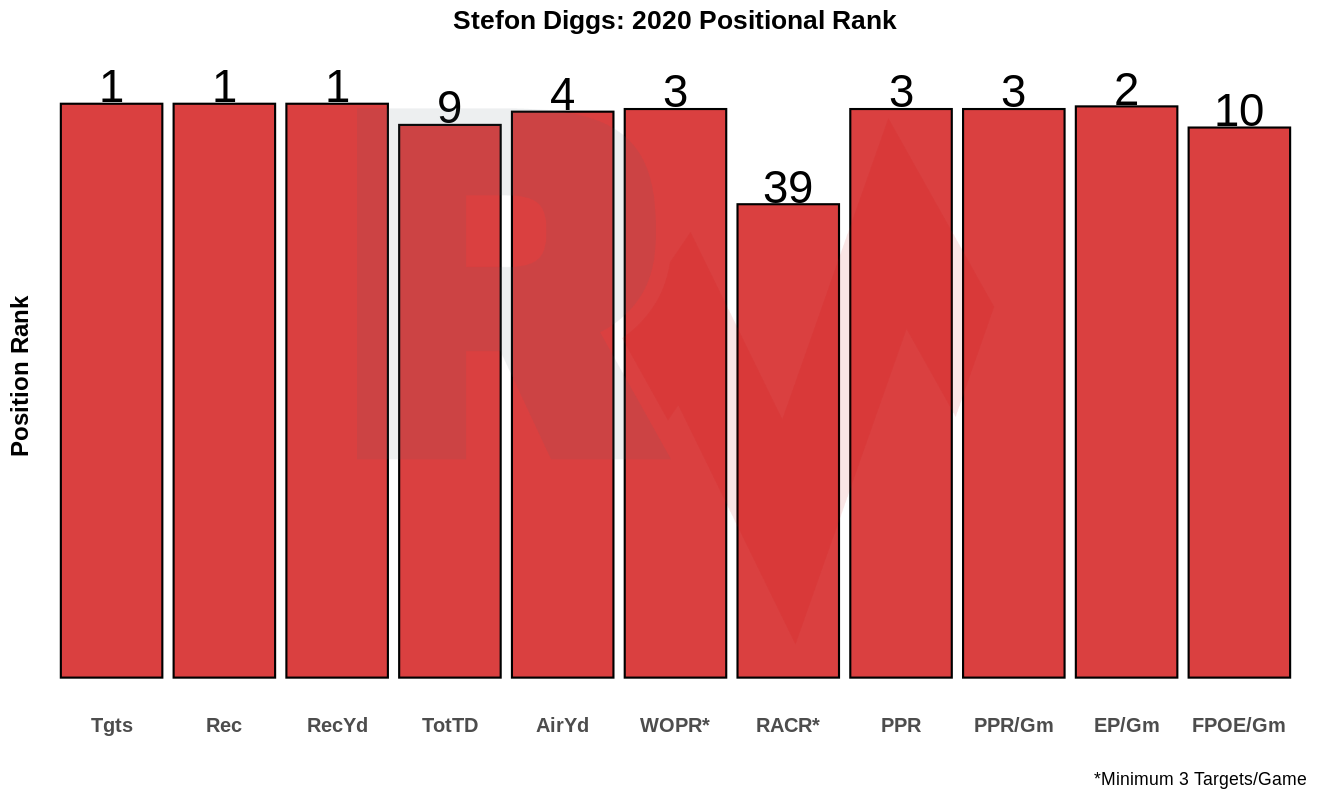 It would be almost impossible to overstate the degree to which Diggs is a RotoViz favorite. We've been bigger fans than is probably justifiable for a long time, so the vindication is sweet.