The PGA Tour is back again this week with the Farmers Insurance Open. We're looking at another two-track rotation this weekend with Torrey Pines North and South being featured. Neither of these courses put much of an emphasis on driving accuracy and definitely lean towards rewarding distance off the tee. That information should serve as more of a tie-breaker than a hard and fast rule, but it's definitely important.   
Checking the Chalk
Jon Rahm ($11,300) and Rory McIlroy ($11,000) look like they'll be two of the four highest-owned golfers on the slate this week. As we know, there are strong cases to be made for fading the most-expensive and most-owned golfers. Since the start of 2018, there have been 400 golfers that have been priced at $10,000 or above. Over that span, you don't gain much of anything by eating the super-chalk in the five-figure salary range.
Xander Schauffele ($10,400) is the obvious pivot off of Rahm and McIlroy.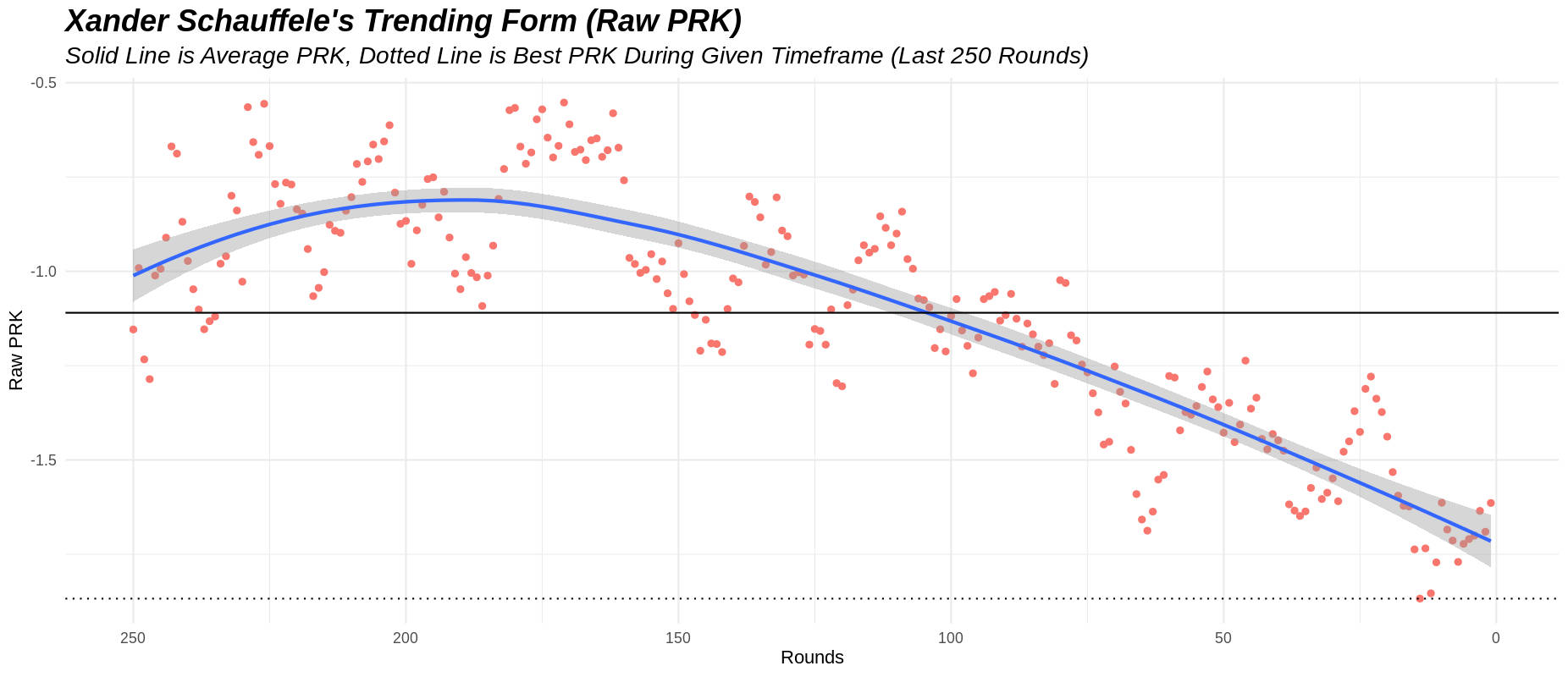 He's quickly ascended the Power Ranking throughout his short career. Schauffele currently sits at -1.61 in Raw PRK. That's the second-best mark of anyone in the entire field, and you're getting an ownership discount. People will point to Xander's poor course history here as a knock against him, but if that's the reason we're getting him at low ownership, then so be it. 
Mid-Range Target
Viktor Hovland ($9,300) is an intriguing option this week. We only saw him at the Tournament of Champions so far this year, but he's been as consistent as they come. Since the restart, he hasn't missed a cut worldwide. Hovland's ball-striking has been excellent over that span.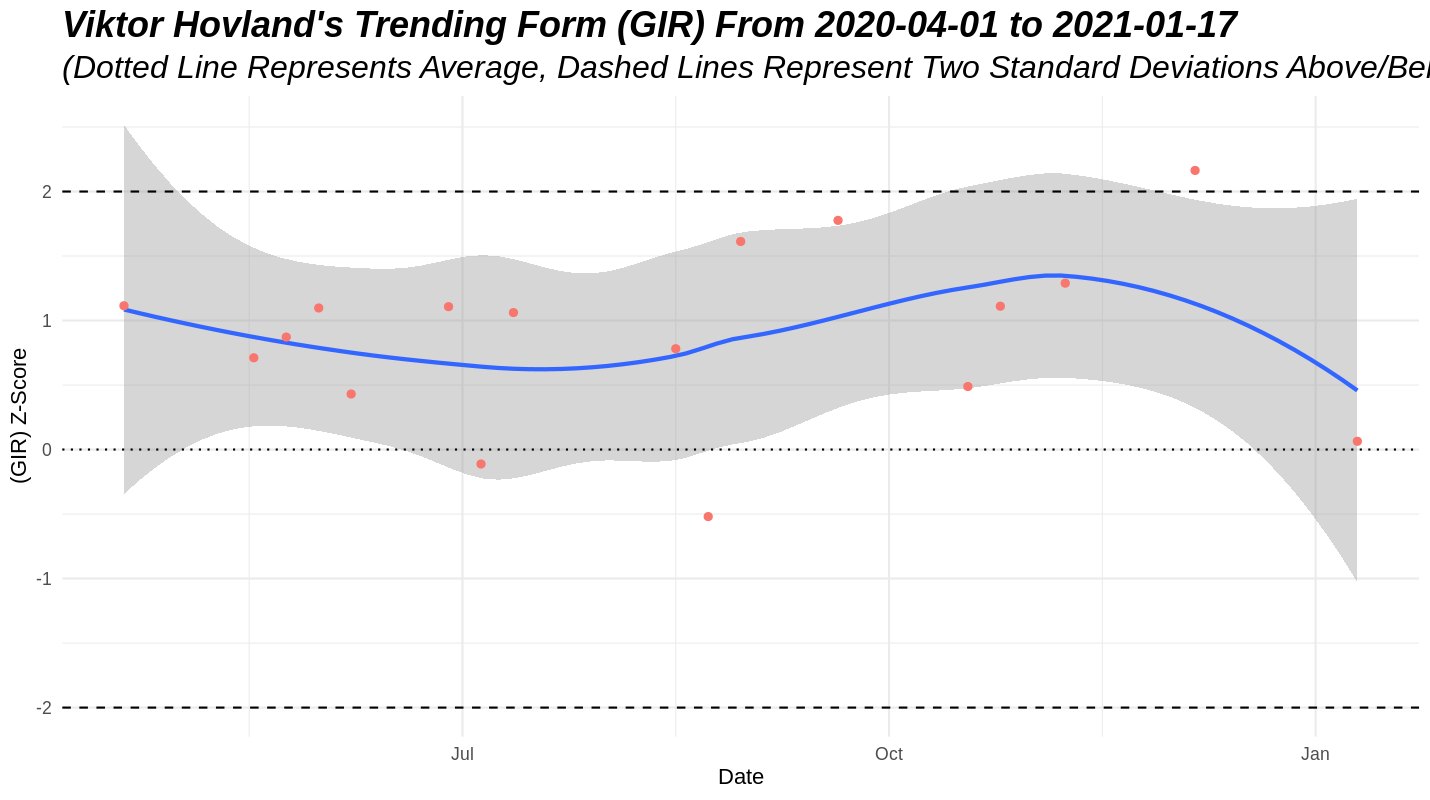 Out of 17 events, Hovland's been above average in GIR on all but two occasions. If you want to fade the very top-end and play Hovland with Hideki Matsuyama ($9,200), I wouldn't blame you. After looking like he had never seen a golf club in his life at the TOC, things clicked at the Sony with a T19 finish.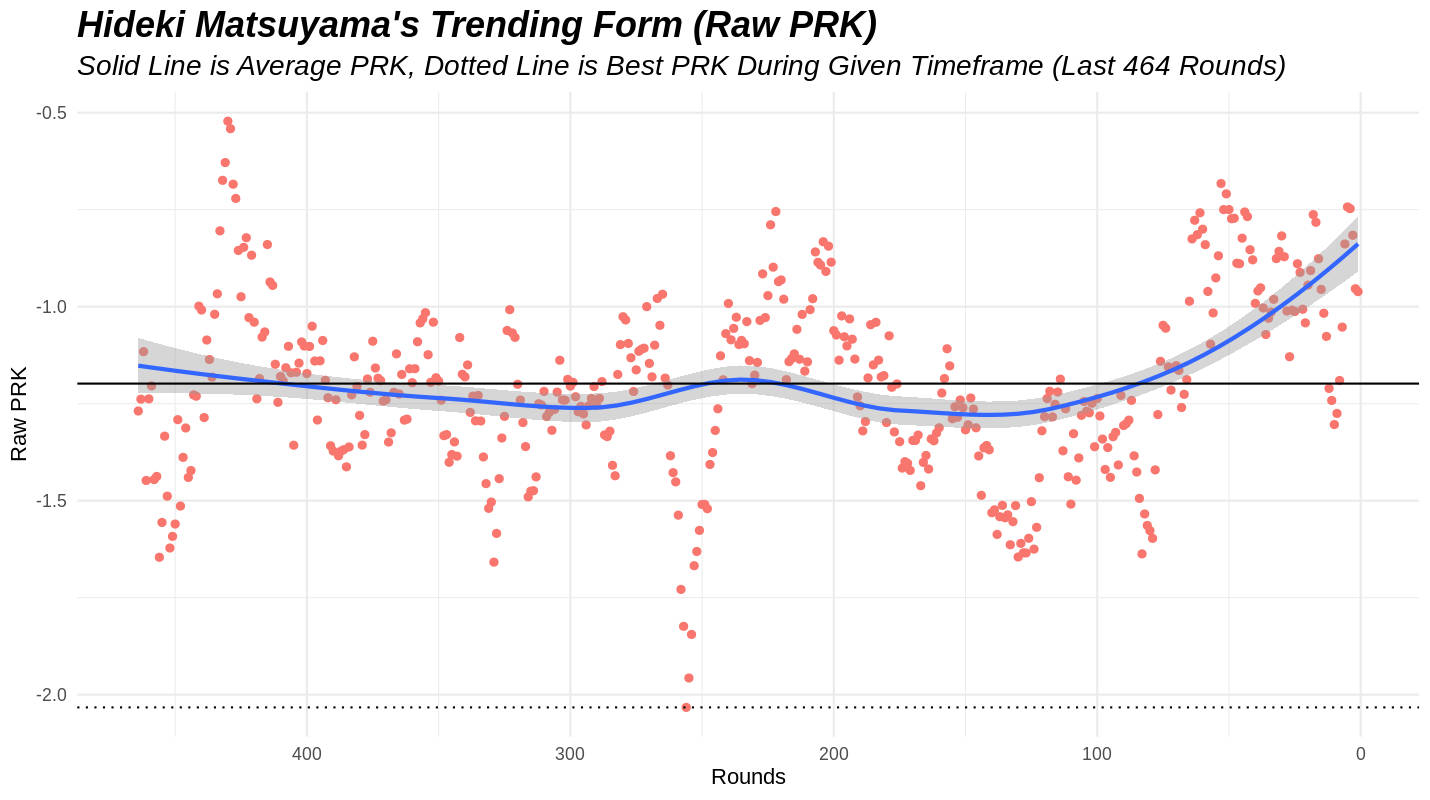 Across his entire PGA career, he's been about 1.2 strokes/round better than the average golfer. He's been hovering around -0.8 lately and hasn't spent any significant chunk of time as that "bad" in his career. So, you either believe he's completely lost it and he's going to see a significant decline or you try to get in while he regresses back to his career average. I'm in the latter camp and think that he's back on his way to competing week in and week out on Tour. 
Deep Dives
As always, we'll close it out with our list of golfers that popped in the simulator. The following list consists of the golfers under $7,500 that appeared in the most optimal lineups from the simulator:
Cameron Tringale

($7,000)

Joel Dahmen

($7,300)

Sepp Straka

($7,100)

Justin Suh

($6,600)
For ownership projections, you can head over to the Optimizer or the Ownership Explorer!