We're presented with a unique challenge this week. It's rare that we get a new course and a no-cut event, but here we are. The lack of historical course-level stats means we have to trust our evaluation of talent[1]PRK Score and the field consisting of 72 golfers that will all play four rounds means we'll need to play the game-theory angle. This week's article will be a little different in that we're going to do a little game of this-or-that for each salary range to explore some of my preliminary ownership pivots.
What to do With the Studs
The most popular play above $9,500 will be Dustin Johnson ($11,600), it's really just a matter of how popular he gets. The no-cut format makes people way more comfortable with stars and scrubs-type lineups. It's feasible to combine DJ with either Jon Rahm ($11,100) or Xander Schauffele ($10,800) if you really want to go dumpster diving to round out your lineup.
As things stand right now, I find myself gravitating towards starting my lineups with Justin Thomas ($10,500) and/or Patrick Cantlay ($10,000).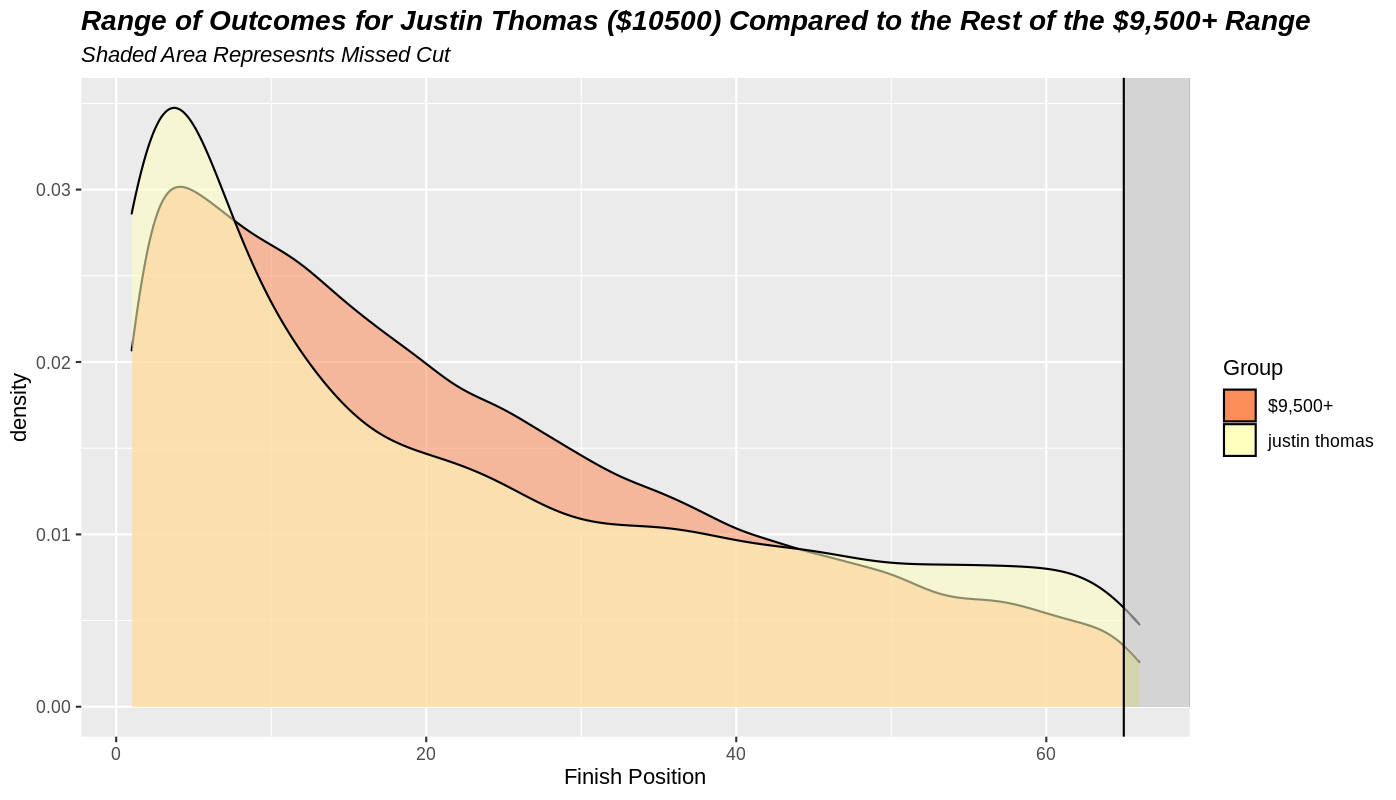 The sim loves JT this week. If we can get him at an ownership discount, we should be very interested in rostering him.
Compared to the stud range, Cantlay also pops quite a bit. The sim has Cantlay and Thomas combining for nearly 19% of the wins. The advantage that you gain by using one or both of these guys as the anchors to your lineup is invaluable. It helps you avoid all of the grossness of the $6,000 range and, in my opinion, has all of the same upside.
Mid-Range Pivots
The three chalky plays in the mid-range are Viktor Hovland ($9,400), Sungjae Im ($8,800), and Joaquin Niemann ($8,100). Arguments can obviously be made for all of those golfers, but I'm interested in pivoting – when possible – to a lower-owned Daniel Berger ($9,300). Berger has the most wins from the simulator in this range, period.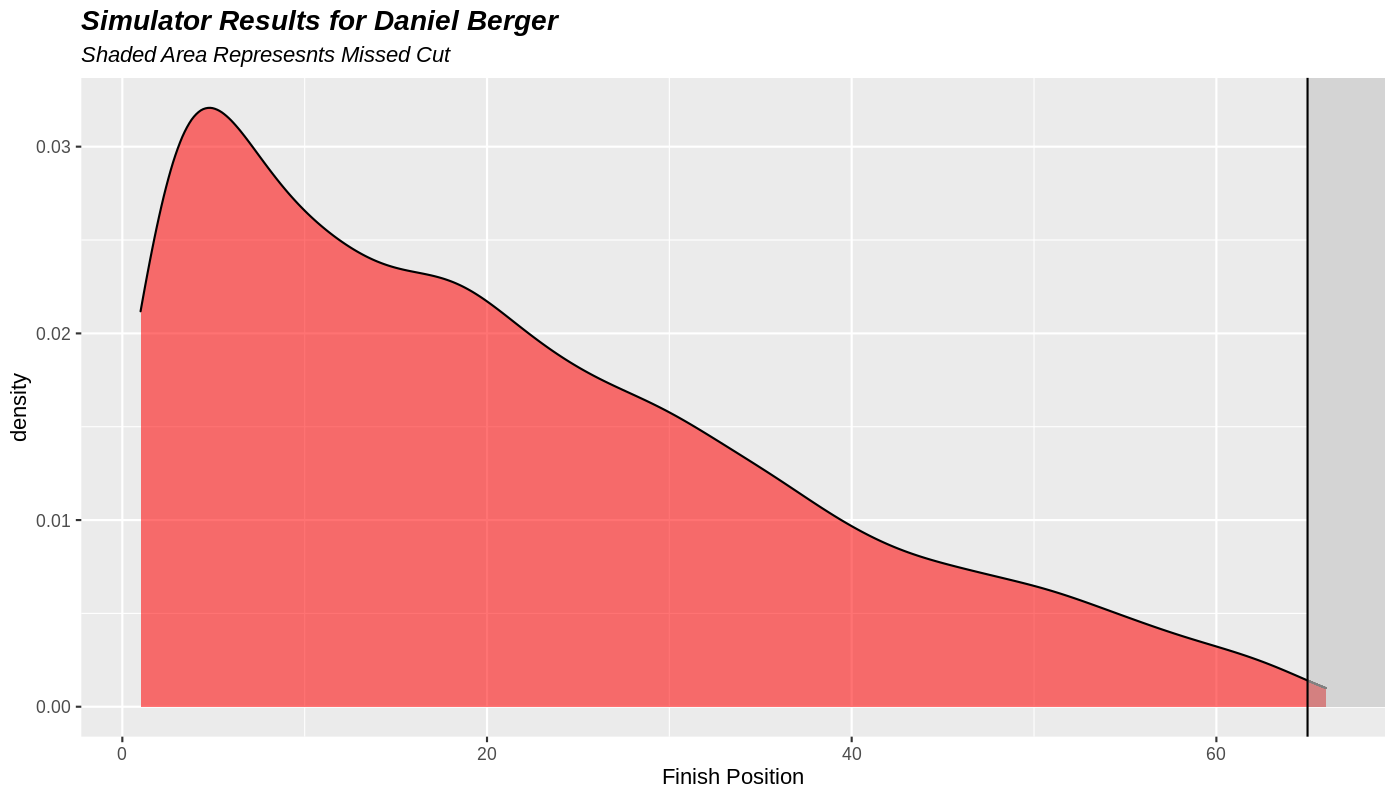 The Value Range
The highest owned trio in this range will likely be Sergio Garcia ($7,500), Marc Leishman ($7,400), and Ryan Palmer ($7,200). Harris English ($7,500) won't be low-owned, per se, but he will give you some ownership relief. English is one of the best values on the slate, in my opinion.
For what it's worth if you're going with more of a "stars and scrubs" build, I think you can take a couple of stabs in the bargain range. Using Carlos Ortiz ($7,300) after a disappointing chalk week and/or Sebastian Munoz ($6,500) will give your lineup a significant amount of birdie upside.