Over the last several weeks we have been looking at players who could be poised for a rise or fall in ADP in wake of free agency and the NFL Draft. The beginning of the NFL offseason offers a unique opportunity to take calculated risks on players with unknown circumstances. These risks could lead to you nailing a pick whose ADP has skyrocketed since free agency. Or flopping on a pick whose ADP you absorbed at a high cost, only to watch it plummet a week later — A.J. Dillon.
Having now spent two weeks in free agency, there's a good bit to unpack in regards to player movement and recently changed values across FFPC best ball drafts.
In this first part of the free agency fallout edition of risers and fallers, we'll take a look at some quarterbacks and running backs whose values present opportunities to buy, or landmines to avoid.
Quarterback Riser
Jameis Winston, NO – (133.0 ADP, QB23)
It took a while to come to fruition, but the anticipated retirement of Drew Brees was officially announced just days before free agency began. Soon after, former No. 1 overall pick Jameis Winston signed a one-year deal worth up to $12 million.
While it's still uncertain whether or not Winston or Taysom Hill will enter Week 1 as the starter, early ADP suggests that drafters like Winston to win the job over Hill.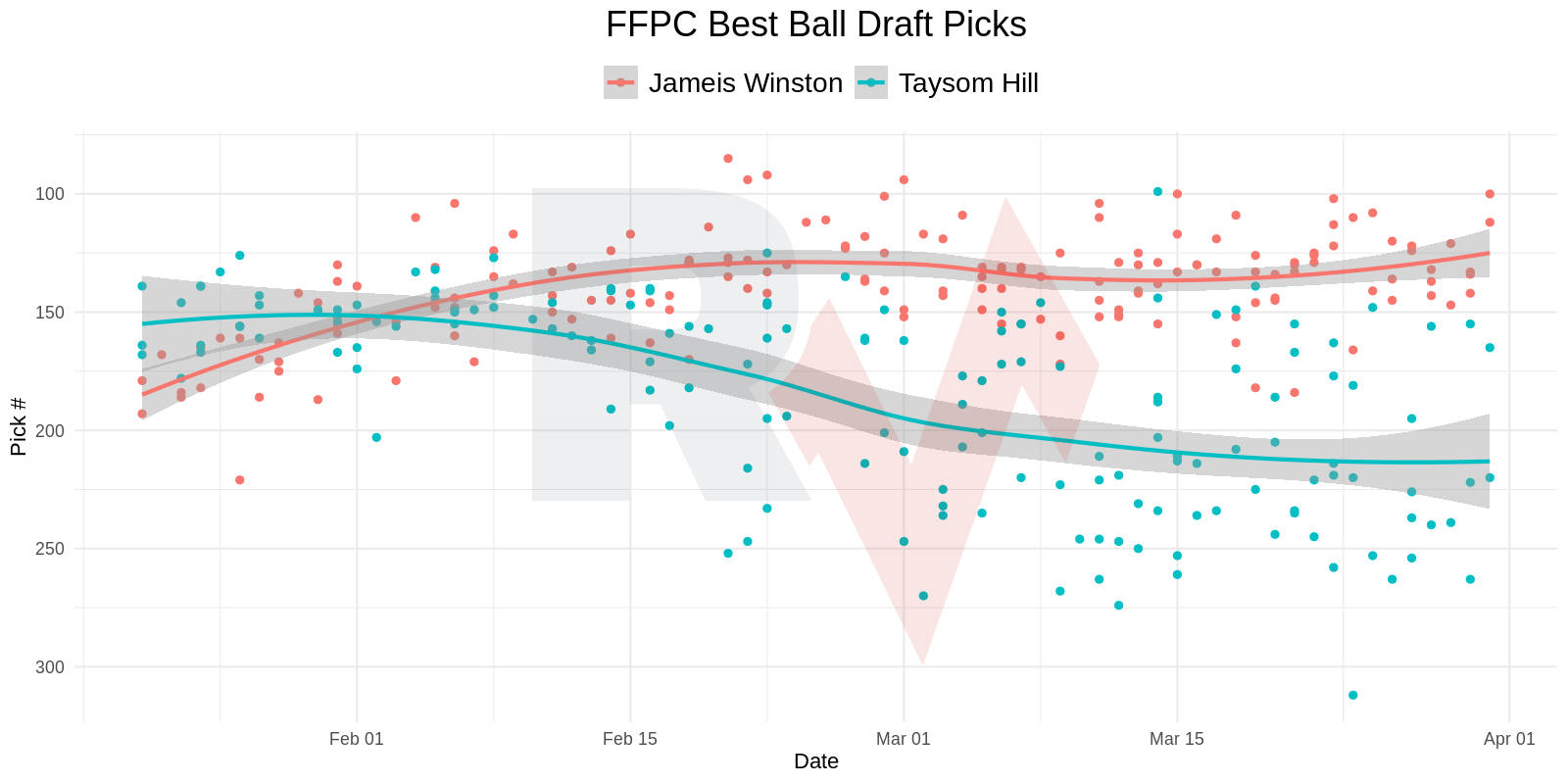 Since re-signing with the Saints, Winston's ADP has slowly begun to ascend. We can see spots where the veteran QB went closer to the 9th or 10th round compared to his 133.0 ADP that suggests he is going closer to the late 11th or early 12th round.